We believe our employees are our greatest assets
Benefits
At Related, our people are our most valuable resource. We appreciate the contributions our employees make every day to our organization and offer a suite of generous benefits to support them both in and out of the workplace.
Medical
Choose from six different medical plans, all of which offer rich coverage and generous add-ons, like concierge-style primary care and substantial fertility benefits. Related covers a significant portion of medical premiums in an effort to make high-quality coverage affordable to all employees.
Dental & Vision
Two dental plans offer in- and out-of-network provider options, as well as coverage for orthodontics and other major procedures. Our vision plan covers exams, glasses, contacts, and more.
Life & Disability
Related provides generous life and AD&D policies to employees at no cost. We also offer voluntary supplemental, spouse, and child life coverage, as well as long-term disability, to provide additional financial security to you and your family.
Mental & Emotional Health
Related provides all employees and their family members with a comprehensive mental well-being program through Spring Health. Employees and their families have access to therapy, medication, coaching, digital exercises, and EAP services, all at no cost.
Family Building
Supporting employees and their families is one of our top priorities. We offer medical plan members up to four "Smart Cycles" of invitro-fertilization (IVF), or a combination of other fertility services, with Progyny's high-quality in-network providers. Related also provides adoption and surrogacy benefits, as well as six weeks of paid parental leave for new parents.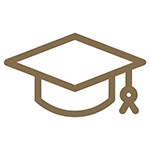 Tuition & Training Reimbursement
Related invests in continuing education for our employees, whether it's graduate school classes or trade certifications. Gaining new skills is essential to your own growth and development, and gives you the tools to excel in your role at Related.
Retirement Planning
We offer employees a pre-tax 401(k) and a post-tax Roth 401(k), so you can choose the type of contributions that are best for you. Related matches employee contributions and provides retirement planning and financial wellness workshops on a regular basis.
Paid Time Off
Taking time away from work gives you the chance to focus on your family, friends, and other priorities outside of work. Aside from our PTO program, we also offer a variety of other paid time away from work, including medical, parental, marriage, and bereavement leaves.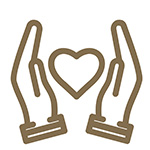 Wellness Program
Our wellness program, Built [to] Win, helps employees set and achieve wellness goals. You can complete challenges to earn points, claim prizes, and reduce your medical plan premiums through the program.
RELATED CARES
We are dedicated to supporting and celebrating the communities that uplift and inspire us. Related Cares provides opportunities to give back and volunteer across the country. We also match employee donations to qualified non-profit organizations, allowing employees to instantly double their contributions to support their favorite causes.
Related Management Company
Diversity, Equity & Inclusion
We are committed to increasing diversity, equality, and inclusion within the company and the real estate industry. We are developing hiring protocols that widen our applicant pools, consciously choosing supply chain partners who are aligned with our DE&I principles, strengthening our training programs to raise awareness of bias in the workplace, and more.
Learn More
LP.SKU-11-1.SUB_TITLE
Related Affordable Foundation
The Related Affordable Foundation supports residents of affordable housing by strengthening education, food security, health and wellness, and workforce development programs.
Learn More
LP.SKU-11-2.SUB_TITLE
Welcome, Everyone
Welcome, Everyone (WE) is a Related Management Company (RMC) initiative that promotes inclusive workplaces where people feel comfortable to be themselves. Our company culture is one of community and belonging, so when our people speak, we listen and make changes based on their feedback. WE provides an abundance of tools and resources to support your career growth, including technical coaching, leadership development, recognition, mentorship and diversity training. All these opportunities enable you to be your authentic self and make RMC a great place to work.
Learn More
Join Our Talent Network
Let's stay in touch. Sign up to get our latest news, insights and career opportunities.
SIGN UP